JOURNEY into ENLIGHTENMENT
Spiritual Growth and Inner Knowledge / Wisdom
ABN Number:- 98 459 613 414
| | |
| --- | --- |
| Posted on November 21, 2018 at 4:35 AM | |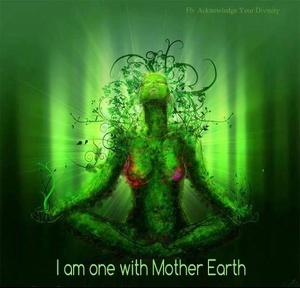 6 Simple Feng Shui Tips To Help You Make A Fresh Start
Craving a fresh start is often filled with restless excitement. After all, making a fresh start is often associated with a dramatic change: moving to a new place, starting a new job or quitting an old one, vastly switching your diet, diving head first into an exercise routine or some other big switch that flips your life in a great way.
While sometimes a monumental change is necessary (and you'll know if it is), often it's a small and meaningful change in perspective that creates a whole new way of viewing life. Feng shui in my way is about your personal experience of your life and your space, and a small shift in that personal experience can revive your experience of life. Small shift = fresh start!
Here are a few feng shui shifts that can help you jump start a fresh start at any time:
1. Rethink a route.
Your experience of your neighborhood has as much impact on your life as your experience of your own home. Can you change your daily route to the grocery store? Can you take the stairs instead of the elevator? Turn left instead of right? Being a creature of habit can be comforting, but new scenery keeps you on your toes and is a simple form of freshness.
2. Refine a routine.
You can elevate a daily experience by adding some fresh sensory goodness. What if you found an essential oil to wear that enhanced your yoga class? Try new dressings for salad? Warm up your bathroom before your morning shower? Try playing some new ambient music while you work? Smell, touch, taste, temperature, sound, texture and more take the ordinary to a new level.
3. Revive your walls with art!
Fresh art is a fresh start in itself where your home is concerned. If you are timid about buying art, try some vintage shopping for art that moves you. A dynamic piece of art that you see when you first enter your home creates a fresh impression of your whole home for both you and guests as well.
4. Replant houseplants that have been growing too big for their pots.
Your plants will grow bigger, and, symbolically you are creating more space for growth in your own life.
5. Revamp your front door.
You don't need to paint a door red to make it feng shui-friendly, but a revamped front door will speak confidently to the world about your fresh start. Whether it's a new coat of paint, a bigger door handle, more polished or prominent apartment numbers or some creative adornment like a wreath or a doormat that represents your personality, a front door that shines is a great way to welcome in new energy and new people!
6. Remember what makes you special.
Stumped as to what your "brand of genius" might be? Visit friends who make you feel amazing and see how they reflect your best self. Indulge in hobbies and passions. Start celebrating small victories as well as big ones in your life. Deciding to bring more of your personal genius to your whole life is both an absolute fresh start and brilliant feng shui for every day. Happy New Year … any time of year!
Categories: None
/