JOURNEY into ENLIGHTENMENT
Spiritual Growth and Inner Knowledge / Wisdom
ABN Number:- 98 459 613 414
| | |
| --- | --- |
| Posted on November 21, 2018 at 4:40 AM | |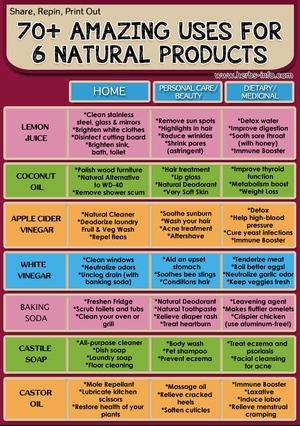 FOOD PRESERVATIVES TO AVOID
Sodium Nitrate (this is reportedly the worst one), is used to preserve colour in foods and to flavour meat products - bacon, ham, hot dogs, luncheon meats, smoked fish and corn meat.
BHA & BHT found in cereals, chewing gum, potato chips and vegetable oils.
Prophl Gallate - it is used to prevent fats and oils from spoilage.
Monosodium Glutamate aka MSG - generally found in Asian foods, soups, salad dressings, chips and frozen entrees. MSG can cause headaches and nausea.
Trans Fats
Aspartame aka NutraSweet/Equal- a lot of diet foods contain these.
Acesulfame - K - artificial sweetner used in soft drinks, baked goods, chewing gum and gelatin desserts.
Food Colourings - red 3, green 3 and yellow 6 are dangerous. These are known to cause thyroid tumours in rats and have been linked to bladder cancer.
Olestra - can be found in potato chips. It is a synthetic fat that stops fat from absorbing into the digestive system.
Potassium Bromate - it is used to increase the volume in breads. In California, any products containing this ingredient has to have a cancer warning label put on it.
Additive numbers 102, E102, 104, E104, 107, E107, 110, E110, 122, E122, 123, E123, 124, E124, 127, E127, E128, 129, E129, E131, 132, E132, 133, E133, 151, E151, 154, 155, E155, E180, 211, E211, 250, E250, 320, E320, 321, E321, 620-625 (MSG). All of these are known to cause hyperactivity, asthma and cancer. Additive numbers 120, E120, 142, E142, 160, E160b, 200, E200 - 203, 210, E210, 220, E220, E228, 280 to 283, 319, E319, 627, E627, 951. All of these are known to cause hyperactivity and asthma. Additive numbers 143, 212, E212, 213, E213, E214, E215, 216, E216, E217, 221, E221, 222, 223, E223, 224, E224, 225, E225, E226, E227, 260, E260, 311, E311, 312, E312, 413, E413, 414, E414, 416, 441, E441, 536, E536, 631, E631, 635, E635, 928, E928, 1403. All of these are known to cause asthma. Additive numbers E173, E230, E231, E236, 430, 431, E432-E435, 433 - 436, 466, 507, E 507, 518, E518, 553, E553, E553b, 903, E903, 905, 905 a,b,c, 924, E924, 925, E925, 926, 950, E950, 952, E952, 954, E954, 1202 & E1202. All of these are known to cause cancer. Additive numbers 150, E150, 421, E421 are known to cause hyperactivity. Additive numbers 407, E407, 310, E310 are known to cause asthma and cancer.
DETOXING
Perform a proper detox once every 2-3 years. This will flush out toxins within the body. A proper detox goes for one month. During that month there is a particular diet that must be followed. Certain vitamin and minerals need to be taken. Cold showers need to be taken everyday during the month too.
FOOT DETOXING
A foot detox bath can be performed on a regular basis. Some people do this once a week. There are natural foot patches you can buy too. You can apply these to the feet at night and then take them off in the morning.
SKIN CARE PRODUCTS AND HAIR CARE PRODUCTS TO AVOID
All products containing Sodium Lauryl Sulphate, Sodium Laureth Sulphate, Animal Derivatives, Propylene Glycol, Artificial Colours, Synthetic Fragrances, Triethanolamine, Mineral Oils and Parabens.
Hair colourants, all make-up including (foundations, powders, lipsticks, lipliners, eye-shadows, mascaras etc), nail polish and nail polish remover, perfumes, body lotions and creams, tanning products, deodorants, toothpaste and dental products, suncreens and zinc, mens products including (aftershaves, colognes, shaving gels etc).
PRODUCTS TO USE
Soaps
Glycerin soaps, sukin products, biologika, hemp soap. A plant that you can grow and make soap out of is soapwort.
Shampoo and Conditioners
Soapwort, sukin products, hemp products.
I know people that use no soaps or hair products or deodorants at all. It is all about choice.
DEODORANTS
Crystal sticks, sukin deodorant and biological products. Get a piece of lemongrass stalk and wipe into your armpit area.
Moisturizing body oils/lotions
Olive oil, coconut oil, hempseed oil, hempseed lotion or cream.
SUNSCREEN
Hemp oil and Coconut oil.
HOW TO GET A NATURAL TAN
Do not apply sunscreen or any oils.
Sunbathe in the morning for about half an hour between 7 am and 10.30 am.
Or sunbathe in the afternoon for about half and hour between 2.30 pm on-wards.
The sun is a natural healer and contains vitamin D. Vitamin D is good for bone structure and teeth. It is very important to keep these strong.
Do not go out in the sun between 10.30 am and 2.30 pm.
Avoid solarium.
Go over your whole body at least once a week with a natural loofah while having a shower or a bath. This will remove all dead skin cells.
REMEMBER
Your body is your temple. There is only one of you. Be gentle on yourself and love yourself.
FEMININE HYGIENE PRODUCTS TO USE
Natracare has a variety to choose from
Make your own cloth pads from natural material. Can be made out of Chambray cotton, hemp, linen, jersey or wool.
Google - natural womens pads
TOILET PAPER TO USE
Unbleached brands (Safe original and Safe white)
CLEANING PRODUCTS TO USE
White vinegar
Tea Tree oil (diluted in water)
Lemon Scented Myrtle (diluted with water) make your own spray with a handful of fresh leaves and water. Bring to a boil. Allow to cool and then use. Beautiful.
HOW TO KILL MOULD NATURALLY
Oil of cloves (dilute a quarter of a teaspoon of oil of cloves in one litre of water)
NATURAL CLOTHING MATERIALS TO WEAR
Hemp, cotton, bamboo, linen, wool and silk
Hemp is made from the hemp plant. Hemp fibers are the longest, most durable, soft fibers of any natural products. Breathable and resists UV radiation. A piece of hemp clothing will last for many years.
Bamboo blends are light breathable, absorbs moisture and are soft.
Cotton grows around the seeds of the cotton plant. It has a soft fibre. It is strong, durable, breathable and absorbent.
Linen is made from the flaxplant. Great to wear in summer as it is cooling.
Wool comes from sheep, goats, muskoxen, camel, rabbits, alpaca & vicuna. It is crimped, elastic and grows in staples. It is warm, retains heat, bulky and absorbs moisture.
Silk is made from the natural fibers of silkworm cocoons. It is light and soft and has hypoallergenic qualities.
HEALTH
There is no need to ever go to a pharmacy or a doctor. All medicine and medications sold in a pharmacy have side effects. There are many herbs you can grow yourself to treat yourself. These herbs include:
Personally, I haven't been to a doctor for a long time. Ty Walking Deer, my partner, hasn't been to a doctor for over thirteen years. Our children have only been to the doctor a few times each. So, if we can do it, you can too. What we also do on a daily basis is self healing practices. You've got to heal yourself first before you can heal another.
DID YOU KNOW - there is no such thing as a weed. Weeds as we know them today all have a purpose. Even the poisonous ones have special uses. Techniques need to be used to extract the poisons, then they can be used. Love all things. Yes, that includes weeds.
Categories: None
/