JOURNEY into ENLIGHTENMENT
Spiritual Growth and Inner Knowledge / Wisdom
ABN Number:- 98 459 613 414
| | |
| --- | --- |
| Posted on December 12, 2018 at 8:10 AM | |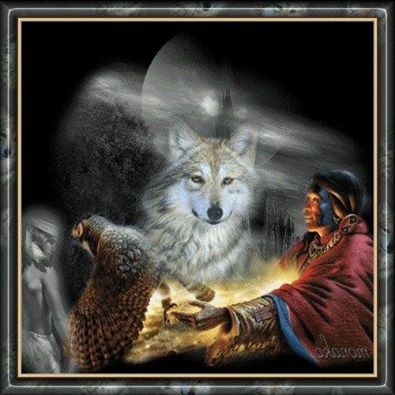 Journey Into Shamanism
Over the next 3 years, I would regularly see Ty for one-on-one meditations, healings and attend meditation nights conducted by Ty at his home with other like-minded people. I had thought I had progressed down my spiritual path sufficiently but that came crashing down when I commenced with Ty. He would consistently direct me to look at my thoughts, opinions, experiences from a different perspective, to go deeper , to find the true meaning behind actions, thoughts, emotions, of what people said, to be aware of my body language and how I reacted to that of others. It was a huge learning curve! To be able to go deeper into a subject or statement, to not accept the face value of what you are hearing or reading, but discover the underlying motives, possibly manipulations to direct our attention away from the true agenda, the real Truth, this was very challenging to me. I remember often Ty would bring up information or show me an article or a video on a subject and I would think " This man is crazy, he's a conspiracy nut", it would be that challenging to my perspective of the world and the way it ran. I think, The Titanic turned sooner than what I did! It has taken me a long time to see what some call "The Greatest Lie", but once you become aware of it, it starts to appear everywhere, from listening to the news and how it is reported to create fear, distrust, to alter our beliefs, to mask other agendas, to our politicians who are spokespeople for organisations, lobby groups in the background to do their bidding not for the people, like you and me. This only comes with great patience of a teacher who is prepared to challenge you on your Path but willing to wait while you discover the True meaning. There were many times, that it got too intense, I became filled with anger, frustration, "What has this got to do with my spiritual development?", I would ask Ty.
Ty replied, " In some ways, it has nothing to do with your own personal journey but it also has all to do with how you perceive the world and how you live in that world of lies and deceit, to find the Truth, being connected to Spirit every moment of the day, creating that awareness so you are not affected by the stories you hear, read, see, but accept them for what they are and recognize that there is a bigger picture and a purpose for every moment in this life." There were many times that I could have walked out the door, not to be thrown a curve ball that would challenge all that I had been told by my parents, teachers, ministers, politicians, my experiences, fears and the list could keep going onwards, but I DIDN'T. Why was that? It was the fact, that somewhere within me, I felt there was Truth in what Ty was saying, coupled with the unbelievable meditations and visions that I was having, that I was being healed, taught something within me that I had yearned for most of my life, and my soul recognised that even if my Mind fought to stop that realisation occurring.
There were many times that I would comment to Ty after a meditation or healing, or talking about a vision I had while meditating at home, that I would feel about what I had experienced was more a confirmation of what I already knew within myself and it seemed I was being shown these visions to re-awaken that knowledge. We, all have that knowledge within us, but most of us choose to ignore all the signs, the "coincidences" that occur in our lives, to continue on in our world of consumerism, short attention spans, social media, never to realise the possibilities of reacquainting ourselves with the Divine knowledge. I had walked that path of ignoring that which I was searching for, for a long time. I always looked for someone to guide me, to do the work and I would be instantly illuminated. How little did I know! All the prophets, gurus, spiritual leaders will tell you that the answer is never found from someone, or a book, but only by looking "within" yourself. There lies your answers and your Truth. So every amazing vision that I experienced brought me closer to the conclusion that we are born with this knowledge , only to lose it as we become indoctrinated by our parents, experiences, media, environment, relationships etc., only to feel that there is something missing and we begin to search for answers to fill that "big hole" inside us. At first we do seek others for guidance but ultimately, it is our journey and we must travel it alone to reconnect within us that Divine knowledge.
To read more- go to 'Journey Into Shamanism'.
Categories: None
/